It can often be hard to please the whole family when you are looking to book a holiday, and that's why we have decided to create a list of the ultimate places to take your family on holiday this year, whilst trying to keep the list as interesting as possible, we have tried to keep every entry as unique as possible to keep it varied.
Go on a tour of California
When families travel to America, they'll usually opt to go to Florida, although, we think Florida is the second rate choice, plus if you like Universal Studios, there is one in California anyway! But otherwise, California is the number one place to travel in America due to the rich list of activities. Whether you are looking to ingest some culture, go to a vibrant and exciting beach setting, gaze at magnitude of Hollywood or admire the unique buildings and streets of San Francisco, California is like a little America within America – there truly is something for everyone in the family to enjoy, regardless of age or taste.
Go skiing in the French Alps
Nothing brings the family together quite like the pleasures of a skiing holiday. Whether your family is already accustomed to going on a skiing trip or are new to it, Val d'Isère in France is the best place to start. With beginner and intermediate skiing classes, endless routes, outstanding scenery, a beautiful surrounding village and much more, the list of positives about this place are endless. The après ski/nightlife in the ski resort and village are second to none in Europe really, whether you are looking for a night place to take the kids for a meal, a cinema, games rooms, bars and lounges to kick back and have fun, it's all on offer at this traditional ski resort. For more information on skiing in France, make sure to check out https://www.markwarner.co.uk/ski-holidays/france
Edinburgh, Scotland
Edinburgh in Scotland is one of the most beautiful major cities the world a-wide, and it is also hub for culture, entertainment and activities. If it's culture you are after, the Edinburgh Castle, which overlooks the city is simply stunning from inside and out, the castle overlooks the Royal Mile, which holds many boutique stores offering something different from your usual city streets. We do realise that viewing historical monuments is more parent centred, so what do you do with the kids? You could start with the Dungeons, a ghost tour to the underground of Edinburgh, or go to Camera Obscura, which puts a spotlight on optical illusions. And will enlighten any visitor, of any age.
Barcelona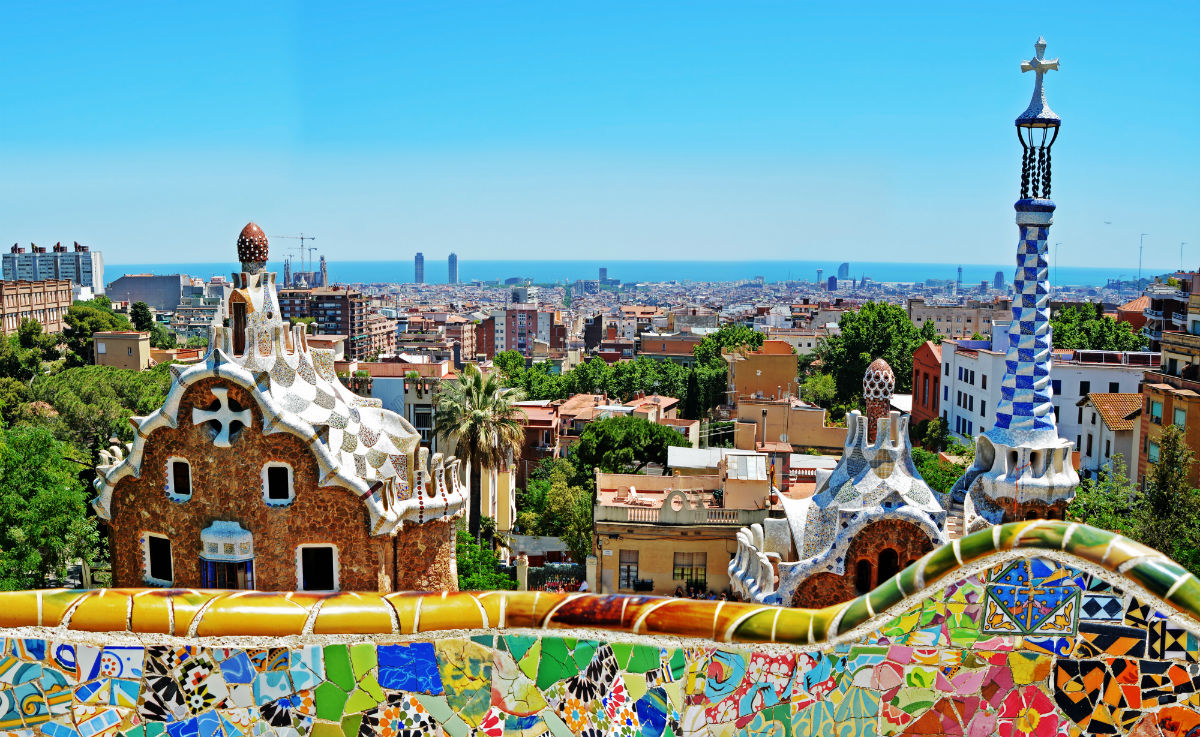 Barcelona, much like the European version on the first mention on the list, California, has everything for the whole family from culture, entertainment and relaxation. But in particular it's great for people who love art, as it holds the work of Picasso among other high profile artists. You don't often get a city holiday and a beach holiday together, but you do in Barcelona! The man-made beach in Barcelona was a lovely addition to the sunny city. We suggest putting Park Guell and La Sagrada Familia first!